As many of you know, a few weeks ago we partnered up with the fabulous Shanty2Chic sisters to give away $1500 of our reclaimed wood! The contest turned out amazing, and we are so grateful to everyone who participated. With that being said, we thought we would look back on some of the AWESOME projects the sisters have completed using our reclaimed wood, including the famous herringbone barn wood wall!
First on our list are these sliding barn doors. Built using our barn wood bundles, the doors hide away a secret work space and make it easy to create a clutter-free look.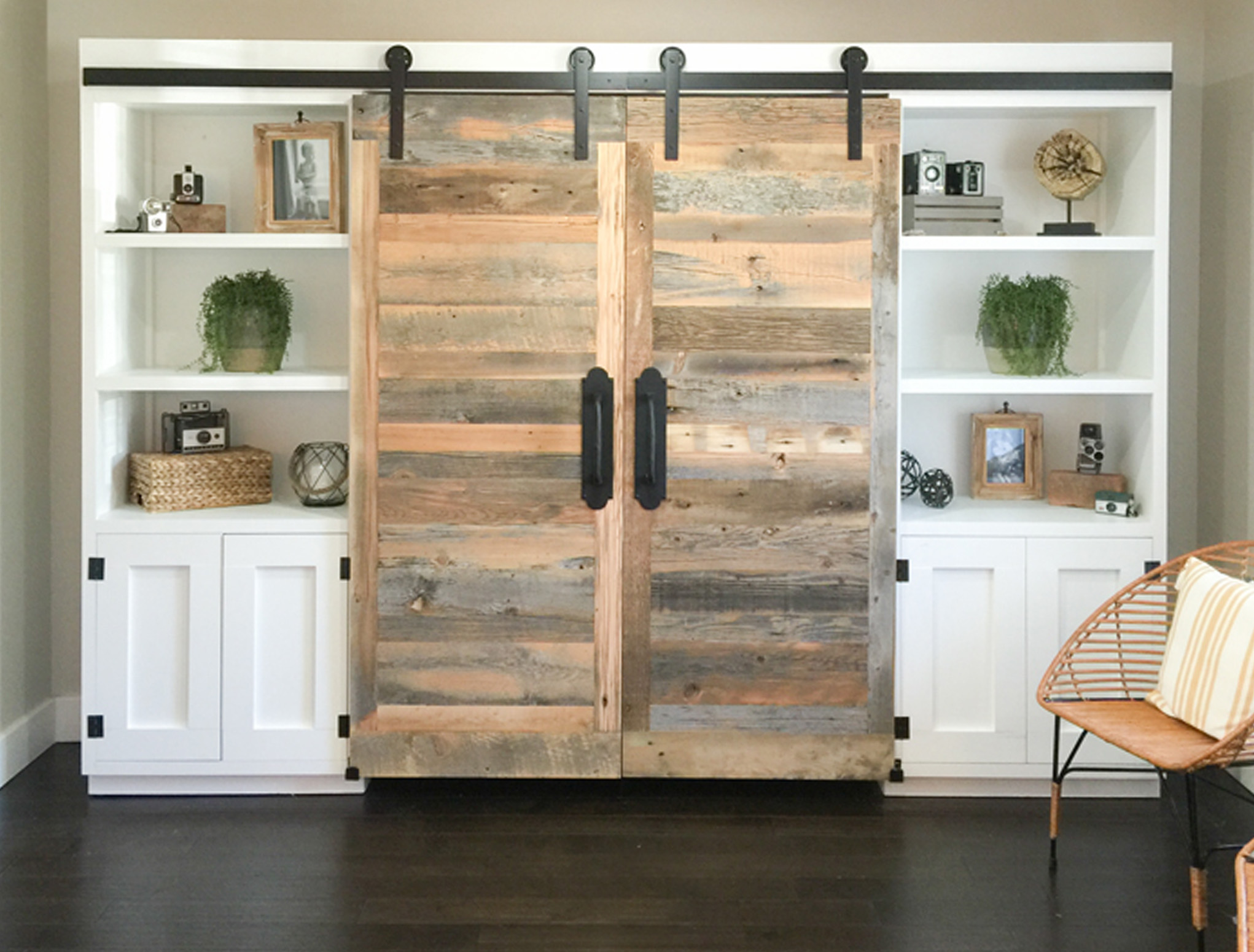 This next project is for the DIY-er who just wants a splash of reclaimed wood in their space. The sisters cladded this vent hood with our barn wood bundles and the final result is stunning! A mix of reclaimed materials with modern kitchen accents really goes a long way.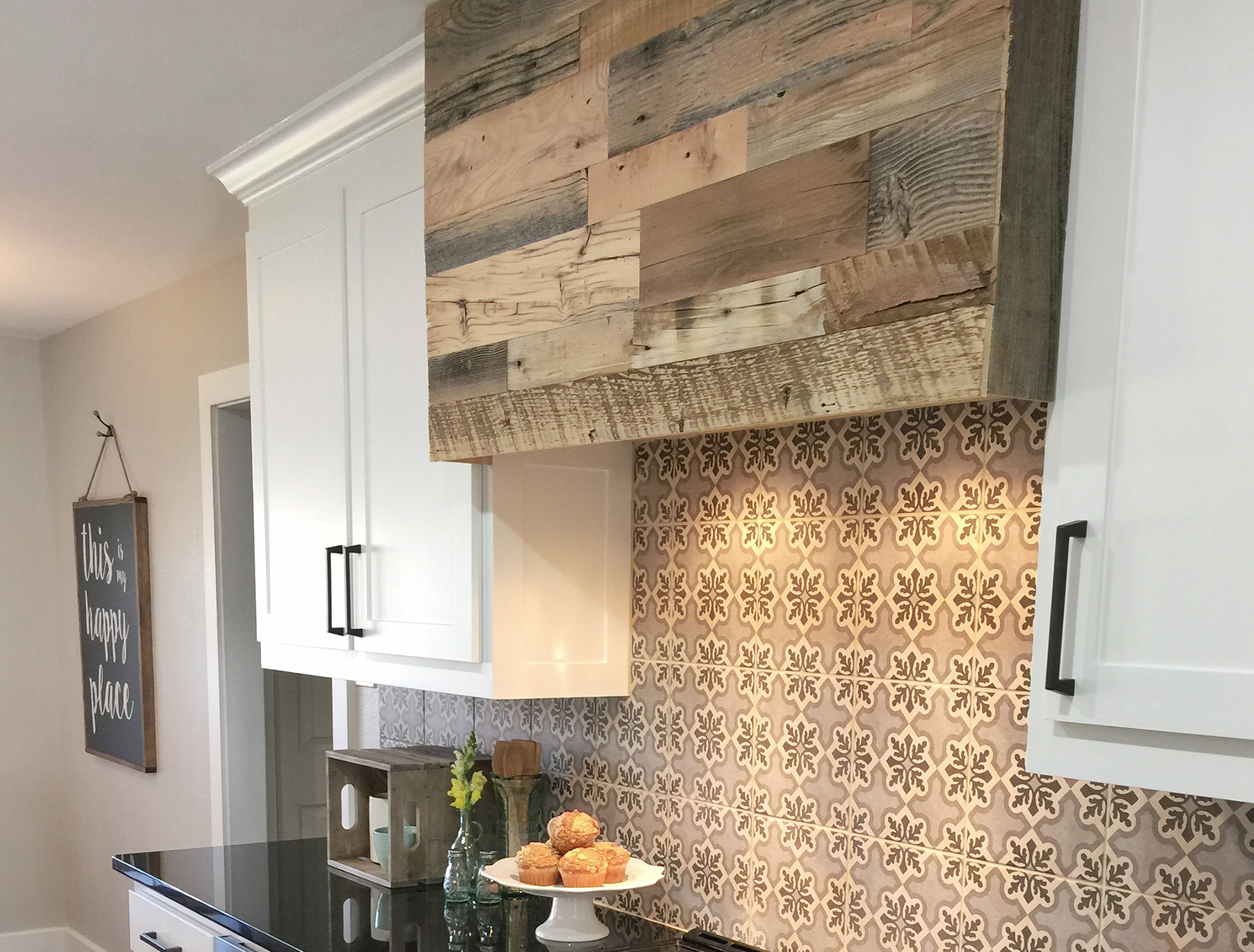 And we've saved the best for last! The famous herringbone wall! Created in just 4 hours using our face planed barn wood bundles, this feature wall is the perfect choice for a room that needs some sprucing. The Shanty2Chic sisters visited our Dallas showroom, bought the wood and installed the product all in the same day. Feel free to watch their entire process in the video below!
Thanks again to the Shanty2Chic team for sharing their finished projects, and showing just how easy it is to work with reclaimed wood from RDW. If you're not following us on Instagram, make sure you do! We're always posting inspiration images, finished projects and other design ideas - @reclaimeddesignworks