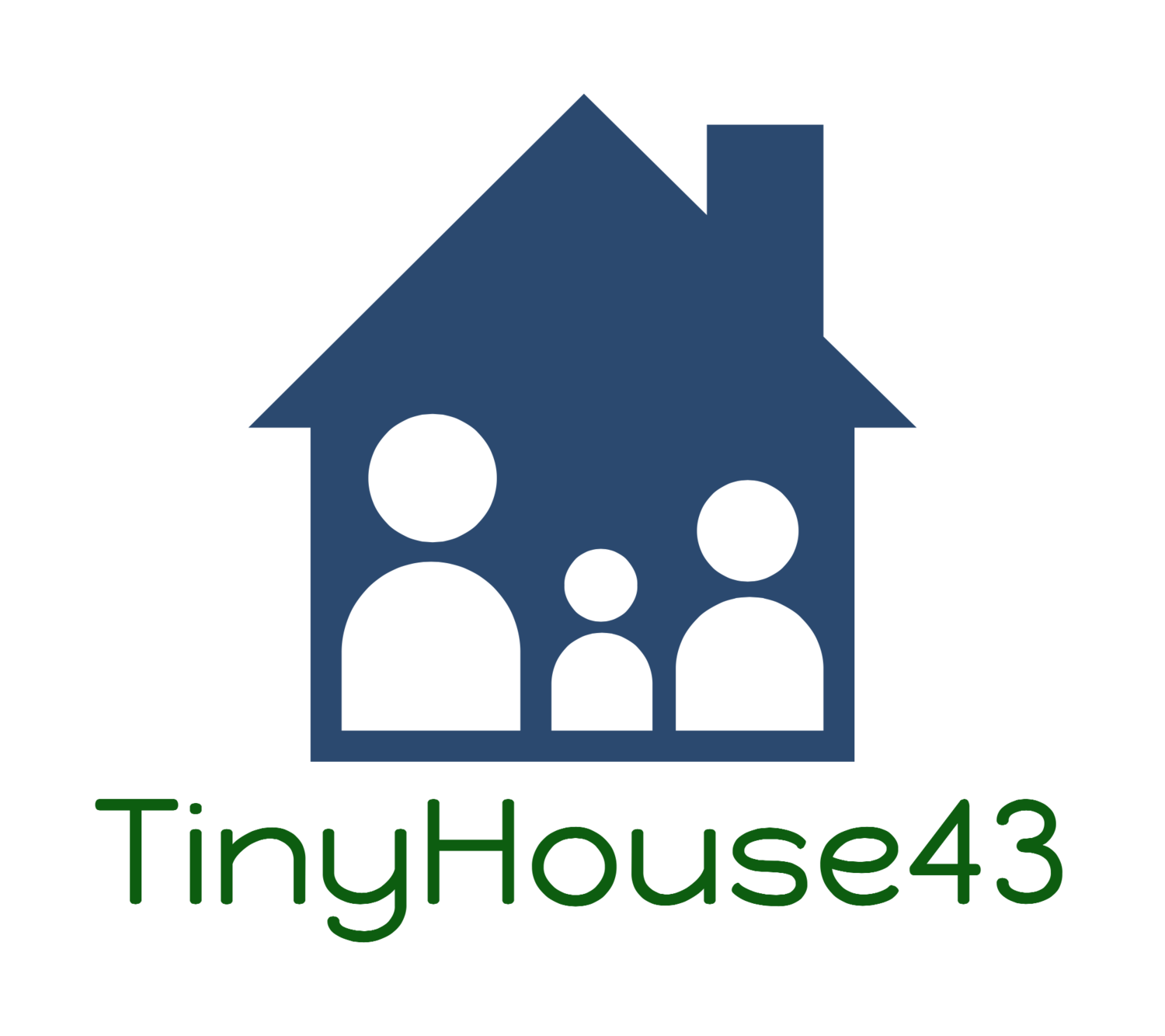 For this week's Client Spotlight, we had the pleasure of chatting with Meg and her family from Texas.


PLEASE TELL US ABOUT TINYHOUSE43:
We are Meg, Brand, & R.A.D, a family of three who completed our "TinyHouse43," a traveling tiny-house-on-wheels, after starting with a pre-framed shell built onto a 24' trailer. Our tiny house was custom designed to fit our growing family's needs with plans to travel the continental US on our way to relocate permanently from Texas to Washington State. We have blogged our building journey, as well as describing our test-run in Colorado over the winter of 2015-2016, and now we're back in Texas tweaking the final design before we head out on our road trip.
HOW WAS TINYHOUSE43 FOUNDED?:
We were already planning to downsize from our massive 3200 sqft house once we finally moved to Washington, but after Meg's mom passed away from cancer in 2013, we decided we wanted to grab adventure by the horns and travel while our son was still young and not tied down by a school schedule. Our tiny house combines our individual childhood dreams – road tripping across the country in a travel trailer and building a house from scratch – and we are definitely looking forward to getting back to full-time tiny house living next summer.
WHAT WAS SPECIAL/UNIQUE ABOUT THE PROJECT WE PROVIDED MATERIAL FOR?:
The tiny house was originally going to have a somewhat Cape Cod style to it in a nod to the big house we sold along our journey to tiny living. Instead it took on a rather rustic cottage look with more natural woods and a funky 4-color cedar shake-style roof. The very front of the house has a huge blue window with prairie style dividers as a focal point, and we wanted to really help show that off. We had already chosen many reclaimed materials for the inside of the house, and we opted to use reclaimed barn wood in two different styles from Reclaimed DesignWorks both on the front wall and as window casings on all the side and rear windows. There was enough left over to help create a funky design for the cheek walls of the roof dormers, and we've still got a few more pieces we'll work into the retooled interior design as well. Meg also customized the front wall wood with subtle hints of color that coordinate with our colorful custom roof.
WHAT DO YOU ENJOY MOST ABOUT WORKING WITH RECLAIMED DESIGNWORKS?:
Meg worked primarily with Holly from the Reclaimed DesignWorks Dallas showroom via the phone and email, trading photos of wood samples and all the necessary information to make the purchases. The ability to purchase remotely with ease was especially helpful for us, because we both work crazy hours and had limited free time to actually collect the wood once we'd paid for everything.
ONE UNIQUE FACT ABOUT YOUR JOURNEY SO FAR?:
While some folks build their tiny house with the intention of living in it for the long haul, ours has always been intended to be our in-between home that both allows us to travel and have a place to live while we build a slightly larger permanent cottage on some acreage. We look forward to incorporating more beautiful reclaimed materials in that home as well!
WOOD PRODUCTS FEATURED:
Reclaimed Barn Wood