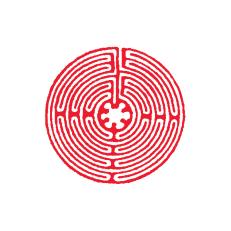 For this week's Client Spotlight, we had the pleasure of chatting with Kristina Sterling of Seek Interior Design in Denver, Colorado.
PLEASE TELL US ABOUT SEEK INTERIOR DESIGN:
Seek Interior Design offers a full range of interior design services to their clients. Kristina's designs mix transitional pieces and hip color schemes with classic elements to create a timeless feel in her designs. Kristina recognizes that while her clients are primarily focused on the luxury of working with a designer and the end result, she must also focus on the process, the materials and her industry knowledge. She seeks to provide the finest customer service and scrutinizes every penny as though she were spending her own.
HOW WAS SEEK INTERIOR DESIGN FOUNDED?:
Kristina started her career in interior design working for F. Schumacher & Co. She then transitioned to working at a consulting business assisting other designers with their projects. This lead to interested new clients asking her for assistance and her opening Seek Interior Design in 2000.
WHAT WAS SPECIAL ABOUT THE PROJECT WE PROVIDED MATERIAL FOR?:
The Moskowitz project was very eclectic and fun! The client was up for something unique, and this lead to a final inspiring space for the homeowner.
WHAT DO YOU ENJOY MOST ABOUT WORKING WITH RECLAIMED DESIGNWORKS?:
Denver sales rep, Santiago, is always very helpful and cheerful! Their customer service in conjunction with a beautiful product are what make working with them so fun and enjoyable.
WOOD PRODUCTS FEATURED:
Woodland Cut Walnut Circular Sawn Flooring
Please make sure to follow Seek Interior Design on their Facebook Page!
Thanks again to Kristina Sterling for chatting with us!