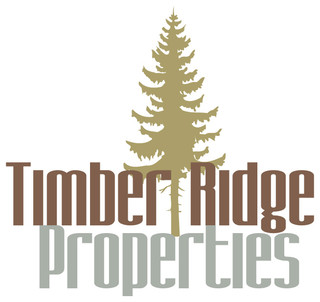 For this week's Client Spotlight, we had the pleasure of chatting with Marianne Wise who told us a little bit about Timber Ridge Properties based in Denver, CO.


PLEASE TELL US ABOUT TIMBER RIDGE PROPERTIES:
Timber Ridge Properties is an award-winning, full-service team of custom home designers and builders in Denver, Colorado, offering uncompromising service in the design and construction of your dream home. When you choose to work with Timber Ridge Properties, you enter into a partnership with a builder who cares even more about the fine details than you do: a long-established, successful, award-winning builder who has earned a reputation for setting the standards of excellence in the luxury residential construction and home enhancement industry.
HOW DID YOU GET STARTED IN THE BUSINESS?:
The Wise family has been building homes in the Denver Metro area for over 30 years. A little bit about our leading forces:
Jim Wise - Jim is the owner and inspiration behind the long-time success of Timber Ridge Properties. An economist by education, Jim has built and managed numerous real estate, insurance, and home building companies. He is, more importantly, an artist at heart and truly enjoys creating and building luxury custom homes from start to finish. The personal time and energy Jim invests into every project is what keeps homeowners coming back to Timber Ridge Properties.
Dusty Wise - Dusty has a remarkably creative eye for home design. Having grown up in the world of homebuilding, Dusty has emerged as the driving force of Timber Ridge Properties. He earned a degree in finance from Montana State University, then spent 15 years of his early career in the finance industry in the San Francisco area, where he managed several hedge fund trading desks.
WHAT WAS SPECIAL/UNIQUE ABOUT THE PROJECT RECLAIMED DESIGNWORKS PROVIDED MATERIAL FOR?:
We are proud to have worked on numerous projects with Reclaimed Design Works – two masters working hand and hand in the luxury custom home industry. Some of the projects we collaborated on together include the Zimmerman Wine Cellar project and the Burba basement bar and gun room.
WHAT DO YOU ENJOY MOST ABOUT WORKING WITH RECLAIMED DESIGNWORKS?:
We enjoy working with Reclaimed Designworks on a variety of different projects. It's always nice to work with other professionals within the industry who have a passion for home design and enhancement.
PLEASE NAME ONE INTERESTING FACT ABOUT TIMBER RIDGE PROPERTIES:
Our luxury custom remodel and home enhancement team specializes in refined entertainment areas, custom home theaters, state-of-the-art kitchens, wine cellars, outdoor living improvements, and more. The possibilities are endless!
WOOD PRODUCTS FEATURED:
Zimmerman Wine Cellar Project - Wine Barrel Wood (Stave on ceiling, Cooperage on walls, and Infusion on floors)
Burba Basement Bar and Gun Room - Woodland Cut Smooth Cherry Floors, Old Original Oak
Please make sure to follow Timber Ridge Properties on their Facebook Page and Houzz Page!
Thanks again to Marianne for chatting with us!

Timber Ridge Properties
601 S. Broadway Suite G | Denver, CO 80209
303-805-0300
http://timberridgeproperties.net