For this months's Client Spotlight, we had the pleasure of chatting with Classic Homeworks based in Denver, Colorado.


PLEASE TELL US ABOUT CLASSIC HOMEWORKS:
Classic Homeworks is a full-service, design-build firm that has been in business since 1985. Kelli Cost, the current President of Classic Homeworks, has been the leader since 2005. We focus on remodels to Denver's older homes and take a project from conception to construction, and finally to completion. Clients appreciate working with a design-build firm because it provides them with one team from start to finish.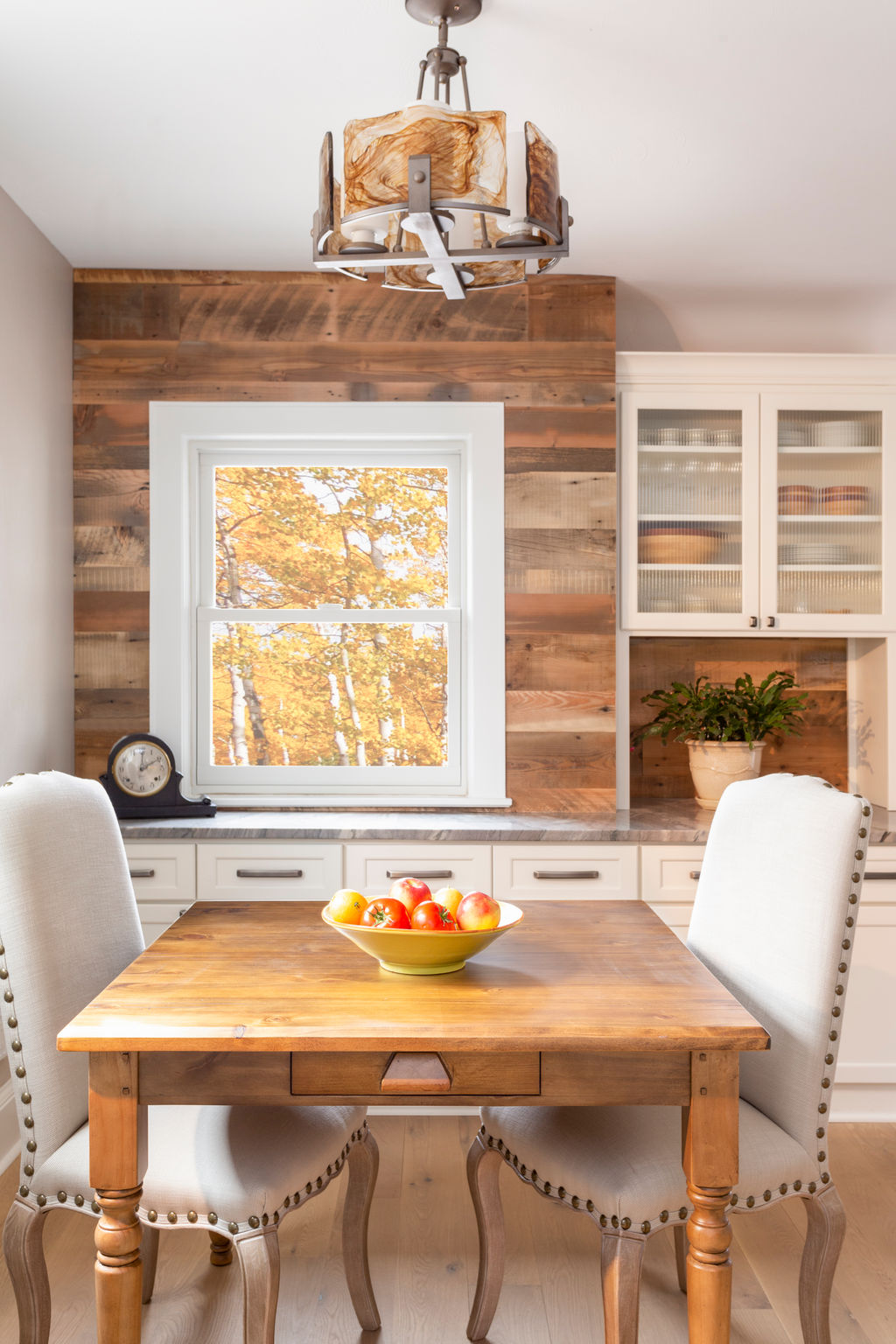 WHAT WAS SPECIAL OR UNIQUE ABOUT THE PROJECT WE PROVIDED MATERIAL FOR?:
While working on the kitchen remodel for Birch Street, the client really wanted to keep with the classic elements you see in many older homes, i.e. subway tile backsplash, white cabinets, and marble-type countertops. This is a style we do a lot of in these older homes. But it was also important for her to bring back some warmth to those cooler classical tones and be creative with mixing in some new textures. We were able to get the rough texture and warm tones from
the reclaimed wood to compliment her classical styles so that there was a good mixture of both in the space.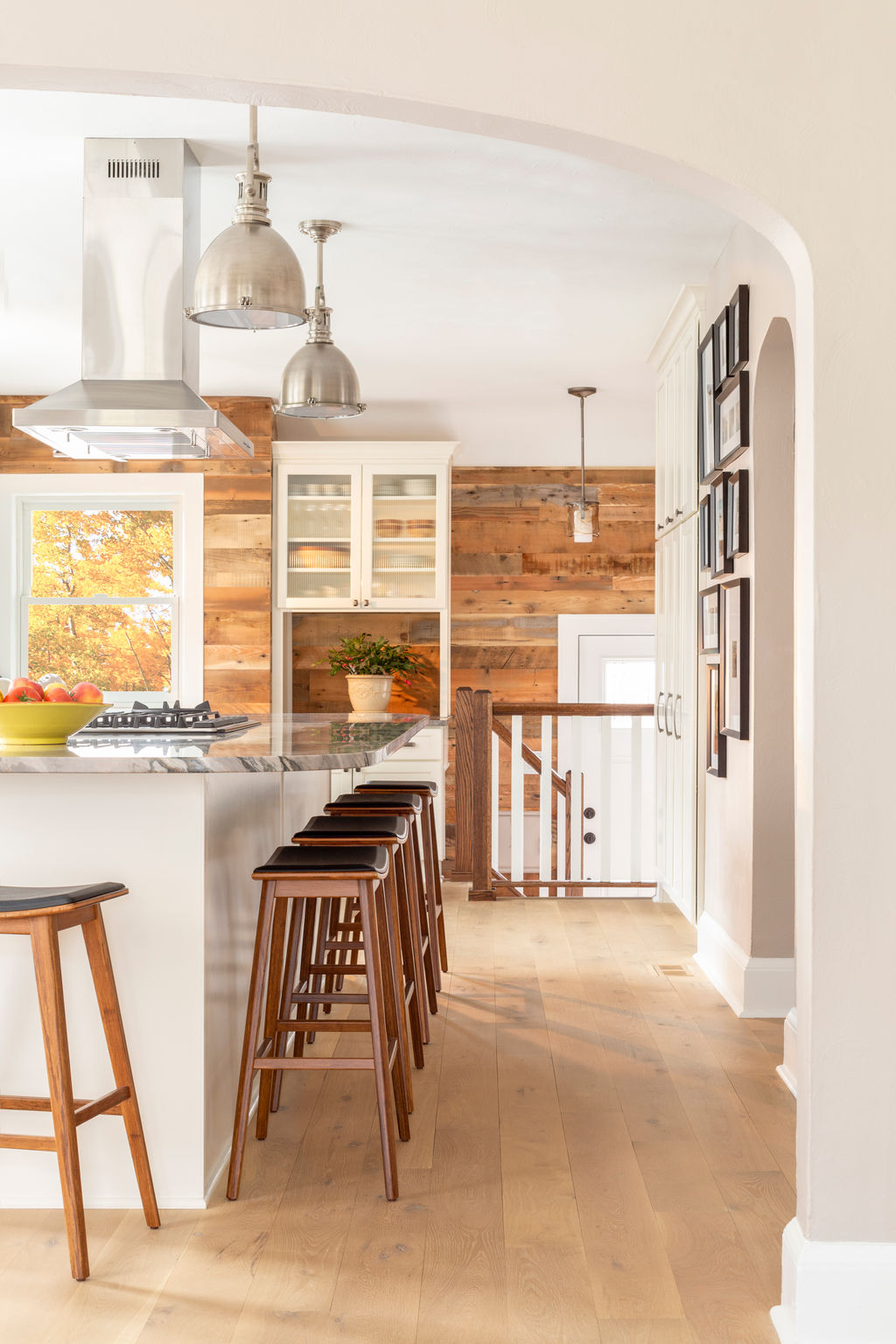 WHAT DO YOU ENJOY MOST ABOUT WORKING WITH RECLAIMED DESIGNWORKS:
Reclaimed DesignWorks has a very impressive showroom to show off their wonderful products. We were able to bring in our selected material (countertops/cabinets/backsplash tile) and compare it to the large samples they had on their walls. They also had great pictures of past work so we could see the product in a larger scale, which was very helpful! They also had a lot of the product in stock, so it made purchasing and delivery a piece of cake. And the prices are very reasonable, so it was a no-brainer for the client!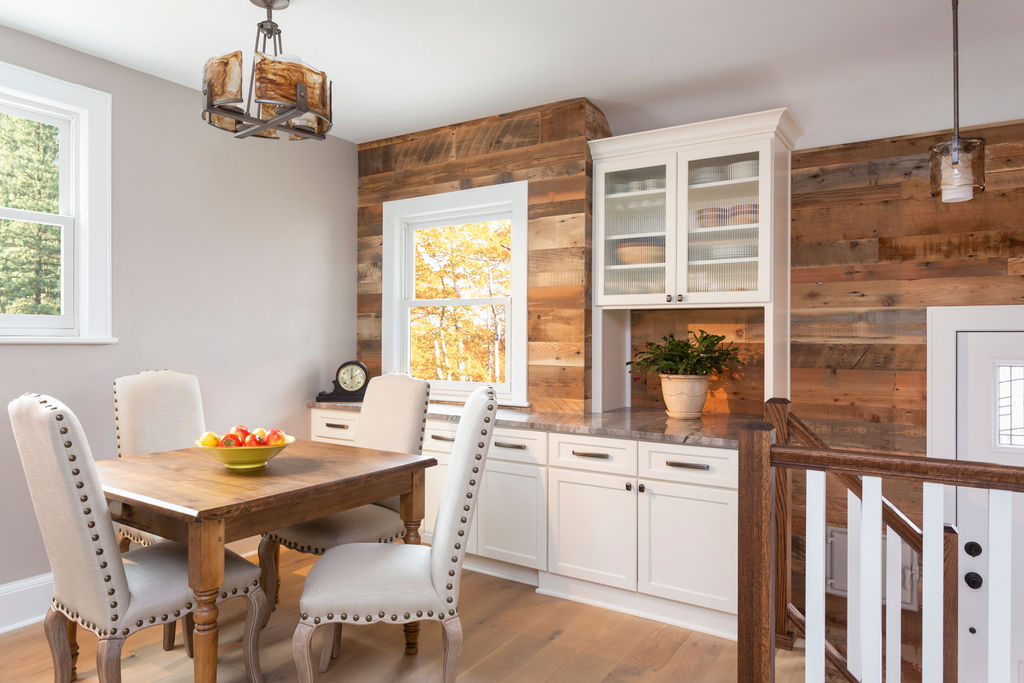 TELL US MORE ABOUT YOUR DESIGN STYLE:
Classic Homeworks tends to work with a "classic" style — one that will hold the test of time and that complements the remainder of the house. The concept of classic can take many forms. We work in Denver's older neighborhoods and the style of home changes from area to area — bungalows, four squares, Victorians, Tudors, mid-century moderns — but, they all have a classic element. We respect the genre of the existing structure and focus on how to make it work
better for the homeowner while creating a beautiful space for them to enjoy while in their home.

Please make sure to follow Classic Homeworks' latest projects on their Houzz Page!
Thanks again for chatting with us!

Classic Homeworks
3430 E 12th Ave, Denver, CO 80206
(303) 722-3000 | [email protected]
https://classichomeworks.com
Photography by Jess Blackwell