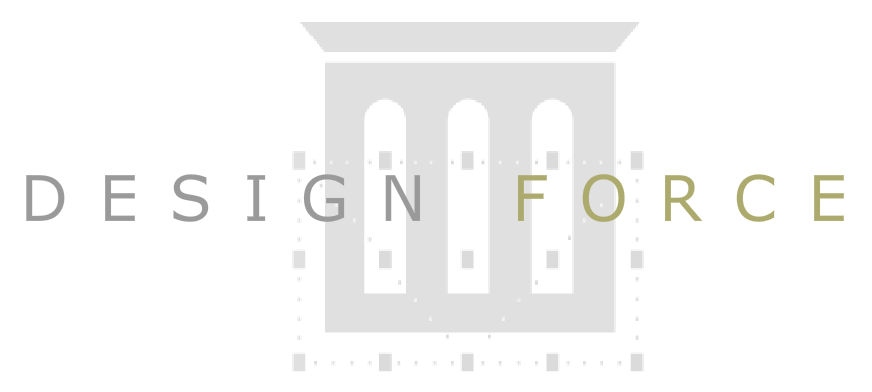 For this week's Client Spotlight, we had the pleasure of chatting with Marla-Rae Lewandoski who
told us a little bit about Design Force Corporation based in Denver, CO.


PLEASE TELL US ABOUT DESIGN FORCE CORPORATION:
Design Force Corporation has been in business for 25+ years. We are a full service interior architecture and design firm who specializes in renovations, new construction, programming, budgeting, master planning, photo-realistic renderings, way finding, and staging of
speciality fine art.

HOW WAS DESIGN FORCE CORPORATION FOUNDED?:
I made the move to Colorado from Canada to attend school at Colorado State University. After graduating with a degree in interior design, I then transitioned to Denver where I worked at an architecture firm for about four months. Shortly after, I was picked up by Design Force and am now their lead interior designer. I have been with the company for about 11 years now.
WHAT WAS SPECIAL/UNIQUE ABOUT THE PROJECT WE PROVIDED MATERIAL FOR?:
The JW Marriott at the Mall of America in Bloomington, MN was an extremely unique project specifically because it was attached to the mall. The design evokes a luxury experience because of the high end finishes selected, and pays homage to fashion in an understated way.
WHAT DO YOU ENJOY MOST ABOUT WORKING WITH RECLAIMED DESIGNWORKS?:
Working with Reclaimed DesignWorks was a great first time experience. Dan O'Neil was super responsive and patient with all of my requests for samples and information. The end result of the installed product met every expectation I had.
ANY OTHER FUN DETAILS YOU WOULD LIKE TO SHARE ABOUT DESIGN FORCE/YOUR INDUSTRY?:
I'm truly grateful to be doing what I love everyday, however, it is seeing individuals interacting in a space I've helped create – that's the most rewarding feeling!
Please make sure to follow Design Force Corporation on their Facebook Page!
Thanks again to Marla-Rae for chatting with us!
Design Force Corporation
2727 W 5th Avenue | Denver, Colorado 80204
303-824-6100
http://www.designforcecorp.com/
Photography by Don F. Wong